Costa Mesa Crime Blog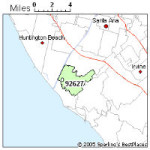 March 29th, 2014 – Costa Mesa Man Arrested For Assault With A Deadly Weapon
Why Us?

Domestic Violence Arrest Dui Arrest ALL Felonies ALL Misdemeanors Immigration Bonds Lowest Cost Allowed By California Law ALL Orange County Jails BAIL NOW, PAY LATER! ANY BAIL ANY JAIL Zero Down Financing Available
Alternative Financing With NO Credit Check
Why do our Orange County bail bonds agents stand out?

As soon as you contact us, we don't just quickly ask for a credit card to pay the bond premium. We can immediately contact ANY jail in Orange County to get the status of your loved one. Often, when you get information from the jail, the info you receive isn't very detailed. For instance, there may be an additional warrant you were unaware of, or there could be a hold that you haven't been told about. We verify all information so we can assist you through all the steps, from A to Z. No matter which Orange County bail bonds company you call, make sure the agent is going to immediately get to work to get your
loved one out as soon as possible. The last thing you need during this stressful time is to be left in the dark with a lack of information. Our job is to expedite the process and put all of our focus on helping you. You don't need any surprises.

 

Orange County Bail Bonds Financing


One of the biggest concerns you may have when looking for an Orange County bail bonds company is your financing options. Many bail bonds companies want you to have lots of collateral and A+ credit. Maintaining great credit has always been difficult for Orange County residents, and has become virtually impossible with the country's recent financial troubles. The cost of living has skyrocketed, huge numbers of people have lost their homes, and for many of us it's tough just to keep up with the bills. We understand this. We understand it completely. What if your credit is terrible, and you don't have access to the premium needed? We look at so many other things so that we can help finance you. We approve many bonds that don't require collateral. We can help you determine who has a good job history that can be a co-signer. We can work with you to work out a reasonable monthly payment plan with ZERO percent interest financing. The most crucial thing to us is that once we bail your loved one out of whatever Orange County jail they are in, the dates for court appearances are kept. If you feel certain your loved one will go to his/her court appearances, we're moving in the right direction. If you have ANY questions, call (714) 656-3411 to speak directly with an Orange County bail bonds agent now. You won't get an answering machine. You'll be connected directly to a licensed agent.

 

 
Santa Ana Bail Bonds Info
Latest Tweets

Sorry, no Tweets were found.