Man Arrested For Assault 03/27/2014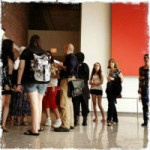 Officers with the Costa Mesa Police Department placed a 54 year old man after allegedly using a knife to threaten a local resident. The arrest took place in the early evening of Thursday, March 27th 2014 near Pamona and 19th streets.
A police officer on patrol heard screaming and observed 2 men involved in a heated argument. A news report released by the CMPD stated that a man who was seated at a bus stop was being threatened by a man who was standing nearby and holding a knife.
The officer proceeded to detain the man who was holding the knife because the officer believed a stabbing may occur.
The man who was arrested, Kent Carvajal, is believed to be a local Costa Mesa transient.
Carvajal was arrested for suspicion of assault. Charges of making a criminal threat were also levied against Carvajal.
Carvajal is currently at Orange County's main jail, with his Santa Ana Bail Bonds amount set at $50,000.