Jail Facility in Costa Mesa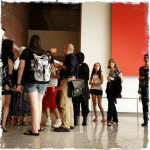 The jail at the Costa Mesa Police Department jail is rated a type one facility which houses arrested people before they are released or taken to court. Normally, the defendants are at Costa Mesa jail for a period of 24-48 hours. The jail has a bed capacity of 32. In addition to that, sentenced inmates who handle food services and maintenance are at Costa Mesa.
The Costa Mesa Jail also has custody staff that monitors the activities of the inmates as well as ensuring almost safety and the welfare of the defendants. Photographs and process booking is also performed at the facility.
Other duties of the staff assigned to the custody division includes: facilitation of transporting the defendants to the Orange County Court and management of the crucial role of the officer assigned as the court's liason. This is an officer who has a full-time office which is located at the Superior Court's facility called the Harbor Justice Center. The officers are responsible for ensuring that all subpoenas and criminal complaints are processed in a timely manner. Apart from that, the officers call the law enforcement officers to court. The sworn liaison officer also works together with other court officials and the District Attorney's office.