Newport Beach Bail Bonds And Immigration Status
Immigration Consequences And The Relationship With Newport Beach Bail Bonds
Many immigrants in Orange County California are not even aware of complexity that Immigration Law has, especially when it comes to consequences directly related to criminal convictions and the relationship with their Newport Beach bail bonds agent. If the defendant has a "Green Card" and he spent all his life in the States, that does not mean that he is deportation-proof; far from it, in fact. Immigration Law is the part of Federal jurisdiction. Due to its complexity, we are not able to touch all parts of Immigration Law, but we are going to give you some tips that you need to be aware of. Even if you have never been arrested or convicted in the past, further discourse will help you extend your knowledge and apply when needed; similar to gaining general knowledge about the mechanical structure of your car – these tips might give you a "quick jump" one day.
Your current status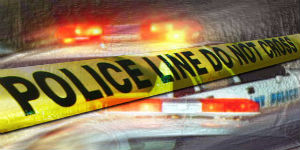 First, selection starts with immigration status itself. Undocumented aliens, in media known as illegal immigrants, are usually in the worst situation if they receive a criminal charge, since they are out of status. During the last decade, Immigration Laws are getting more enforced and USCIS has an office in almost all correctional facilities in California, where they interview inmates. Undocumented aliens are usually on top of the list as candidates that are going to be transferred to a detention facility once they serve the sentence for the committed crime. Unless the Newport Beach Bail Bonds company that initially bailed you out writes federal bonds as well, the bail agent will be out of the loop. Basically, the Immigration procedure of removal starts from the point when USCIS puts a "hold" on an inmate who serves the sentence. Right behind to the undocumented immigrants are usually individuals with temporary visas. They are still legally present in the States, but usually they do not have any strong reason which would keep them away from being deported. Permanent residents are in a much better position as long as they are in custody for a misdemeanor conviction. So hopefully, when your Orange County Bail Bonds agent posted bond for you, it wasn't for a felonious crime. Most of the time, a hold might not be even placed on them, especially if there is not legal ground for their deportation. Felony conviction could make a permanent resident deportable. Safest are the ones who obtained U.S. citizenship. Even if they obtained U.S. citizenship through naturalization process, they cannot be deported for any kind of crime. There are some provisions to it, such as engagement in terrorist activities or false presentation on application form for citizenship. U.S. citizenship can also be revoked if USCIS discover later on that an individual was not eligible to obtain it in the first place.
Save what is possible to be saved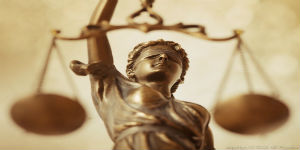 If an individual got arrested and knows that the Orange County District Attorney has enough of evidence to charge him with a felony, the smartest thing sometimes can be to enter the process of plea bargain and accept misdemeanor charge. Taking the case to trial, might even irritate the District Attorney to increase the charge if he has enough evidence to do so. Besides that, if the defendant at the end gets convicted of a felony – he will be a subject to deportation. Knowing underlying circumstances of your case and getting more familiar with immigration laws is very important. While being in plea bargain process, the defendant needs to be careful not to "pickup" a misdemeanor "crime of moral turpitude". Two or more misdemeanor charges of this kind can lead to deportation. Another important thing is known as misdemeanor of 365 days. Note that the sentence of 365 days would make you deportable, while 364 days or less will not (as long as your crime is not the crime of moral turpitude). Misdemeanor conviction with sentence of 179 days or less is considered as lesser misdemeanor conviction. The safest thing would be not to get convicted of any crime at all, but if an individual ever gets in this position, he has to be aware of some basic things. Hiring an Attorney who has some experience related to immigration matters and successful cases in the past would be the best option from the start, but having some general knowledge about what would be beneficial for you won't hurt. So, the bottom line would be, if you ever get in this type of situation and based on circumstances of your case you have to accept some charge – go with a misdemeanor that is not a crime of moral turpitude with a sentence imposed of 179 days or less (less than 365 days is "a must").
Initial hearing in front of the Immigration Judge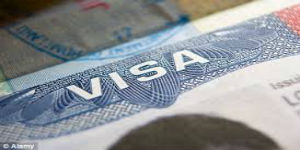 The most common scenario would be that an immigration officer invites an inmate to an interview. During that interview, the immigration officer will determine if the conviction is deportable or not. From that point on, the case will be handled by a USCIS attorney who will file charges against the defendant. At that point, a bond amount might be established. If the defendant does not have a bond established or if he has it, but he does not "bail out" by contacting a Newport Beach Bail Bonds agent, he is going to be transferred to an immigration detention facility as soon as he serves his sentence. He is going to see the Judge and his case is going to be reviewed at the first court hearing. A Government Attorney will present legal grounds for deportation. The Judge will inform the detainee about options that might work as a defense and advise the defendant about possible outcome. The defendant will decide if he is going to accept the charge and "sign" for deportation or to look for relief ("fight the case"). A very important thing is that the defendant will not receive a defense attorney paid by the public who is going to represent him in immigration matters, so he will have to pay out of his own pocket. If the defendant is not familiar with immigration matters and does not have financial means to hire an attorney, he might look into pro-bono services. On the other hand, most pro-bono attorneys would limit their services on legal advice and not represent an individual in court. At this hearing, the defendant can give another shot when it comes to asking for access to a Newport Beach Bail Bonds representative, if the bond amount was not previously granted by the Government Attorney.
by Chuck Portola – Check out Chuck's Santa Ana Bail Bonds G+ Page