Responsibilities of an Indemnitor
What happens when you sign a contract to get your loved one out of jail?
The primary job of the indemnitor (that's you), together with the support of the Santa Ana Bail Bonds agency, will ensure the defendant makes all their court dates successfully.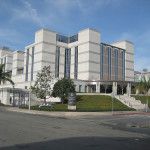 If the defendant should fail to get to court on the scheduled date, you must additionally accept the liability of paying the supplementary fees should the bail company employ a fugitive recovery agent in order to transport the defendant back to court.
Additionally, should the defendant not be found, the indemnitor (you) will take on the sole responsibility to pay the entire expense of the bail that was initially determined by the court. Also, if any collateral was taken during the contract signing (perhaps a real estate lien), it will be used as payment for the bond and as such, will not be returned.
When a person does not return to the Orange County court, the judge will issue a bench warrant to initiate the defendants' arrest. The original bail will be forfeited and will be cause for contacting a recovery agent to find the individual who skipped out on bail.
Orange County Bail Bonds companies understand that life circumstances unexpectedly happen such as children getting sick, transportation problems may occur, or any other unforeseen circumstance may suddenly arise. However, the majority of defendants and indemnitors fail to realize that a simple phone call to the bail company can easily remedy those kinds of problems.
In short, in the heat of the moment, it's quite easy to make a promise. Although it's commendable to help people out, only an intelligent and sensible individual ensures they are fully aware of the situation they are putting themselves into before committing to the responsibilities.
Ask yourself these crucial questions before you consider bailing a person out:
How close are you to them? Are they a loved family member or close friend?
How much do you trust the individual you're considering bailing out?
Have you known this person a long time?
Do you really know the character of the person?
Does this person have a fairly long history of employment, or do they jump from one job to the next?
Does this person have a stable home, or depend on the graciousness of others to survive?
What is the history of their work and/or school routines? Do you consider them a good worker or student?
What does your gut feeling say about this person? Trust or doubt?
Are you confident they will return to court without any prompting or intervention from you?
Does this person live outside of Orange County or even outside California?
Does this person have relatives that live outside of California?
All these things must be carefully considered and thoroughly thought over prior to your getting involved. Look at their life from a "big picture" point of view and listen to your intuition. Finally, be sure to always read all terms and conditions concerning the bail bond contract prior to signing. Be smart and use caution.