Irvine Women Shot At By Stranger
Santa Ana Bail Bonds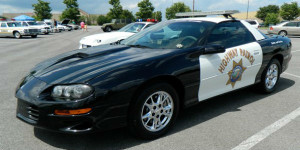 In Oceanside early this morning, two women driving home from a concert were shot at on the I5 freeway.
This incident occurred after the women were at a concert in San Diego.
Just after two in the morning, a suspect popped out of the bushes and opened fire with a shotgun, according to the women. The window of their car was shattered. At the time, they were driving north on the 5 Freeway near Oceanside Blvd.
According to law enforcement officials, the blast from the weapon happened at close range. The side of the vehicle was also damaged. The two women kept driving and stopped at a nearby convenience store to get help. Both women were slightly injured. One had a wound from the shotgun, and the other was injured by the broken glass.
According to the California highway Patrol, this was a random shooting.
The women were able to keep driving and get help at a nearby gas station.