Santa Ana Booking
Santa Ana Booking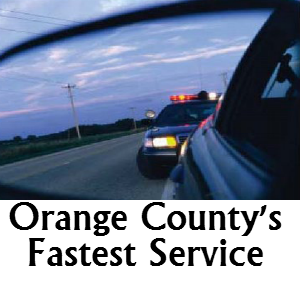 So now, Mike is headed off the the Orange County Central Jail Complex. He's delivered by the Deputies to the Intake Release Center, also referred to as the IRC. After following their very strict Booking Procedure, Mike gets a chance to make a phone call. He calls his wife Linda, and begs her to contact a Santa Ana Bail Bonds company. The bail for his DUI has been set by the Orange County Bail Schedule at $5,000, which means his wife Linda has to come up with the $500 premium. After searching around the Internet, she calls Chuck Portola from Affordable Santa Ana Bail Bonds. Linda explains that she only has $150 available on her credit card. After calming her down, Chuck starts to ask her some questions:
How is your credit?
How long have you been at your current job?
Will you make sure Mike shows up for his court dates?
After only about 20 minutes, Chuck has all the paperwork completed and signed, and he's off to get Mike released. Mike has now been released into Chuck's custody, which means Chuck is now legally responsible for making sure Mike doesn't miss any court dates.